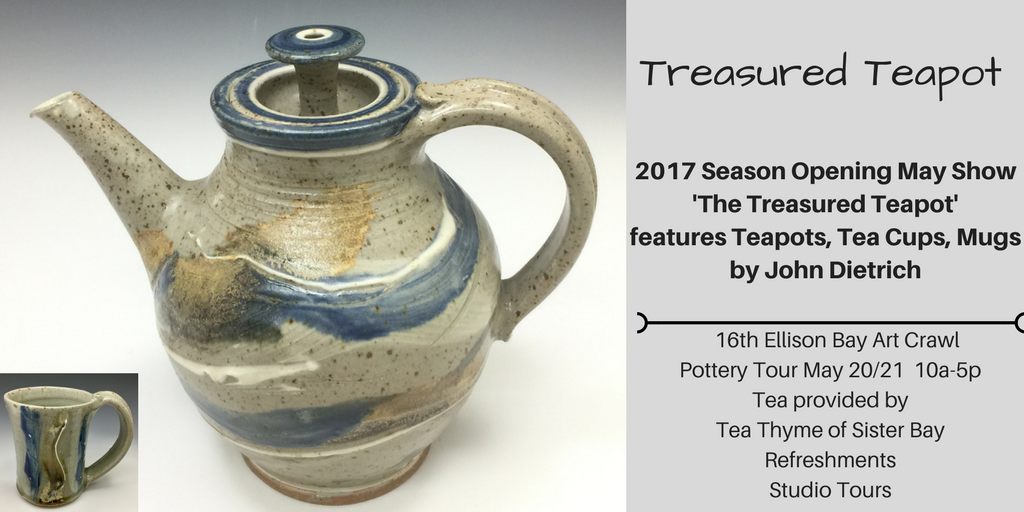 Two in one-We've got two very special events going on this weekend!
Our Treasured Teapot Collection Show - with Tea provided by Tea Thyme of Sister Bay- is our first big event this weekend, and in fact the rest of this month.  (just not the special teas, though)
This was a 'Teapot Winter'- John set aside several weeks to devote all his time to time consuming teapot constructing.  There are many, many parts and steps to making each teapot.  It was interesting to watch. Quietly.
And this weekend is ALSO the Ellison Bay Art Crawl.  For 16 years the artists of Ellison Bay open their studios, serve refreshments, offer studio tours and artist discussions, drawings for a piece of art, have demonstrations.  This gives you a chance to see and buy before the County gets full of art collectors. 
Continue reading