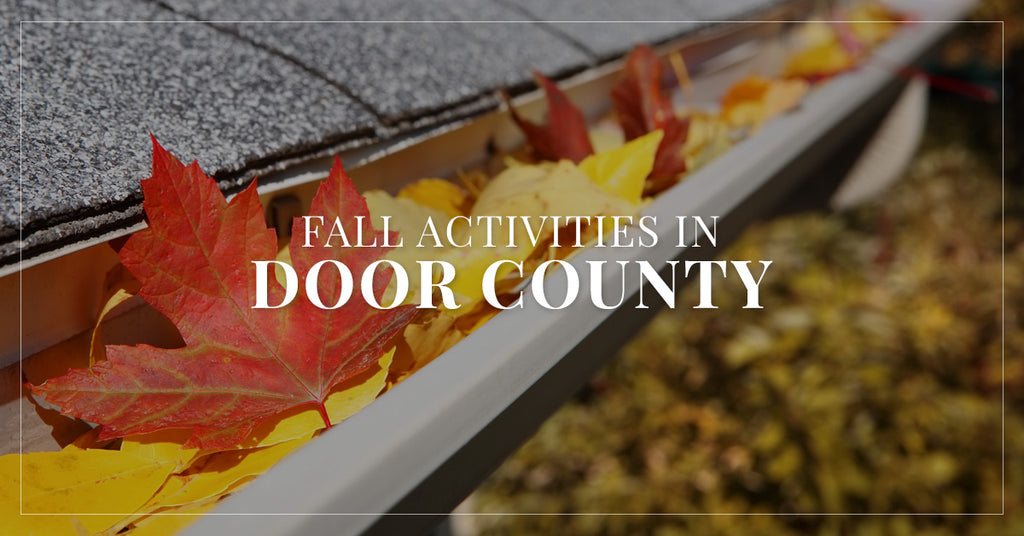 Something that every Wisconsinite (and many an Illinoisan) know is that there's no better place to visit than Door County in the fall. The incredible colors of the deciduous forests, the striking landscape of rock and water, a trip to Door County is one of unparalleled beauty. There are so many reasons to come up to the peninsula all throughout autumn, which is why Ellison Bay Pottery Studios has compiled a list of the best activities for the season. Take a look at our list, and while you're driving around, stop by our Door County pottery studio for demonstrations, gifts, and incredible artwork!
Take In Some Views
"Stunning" is about the only word that best describes Wisconsin's scenic peninsula. In autumn, the vistas become even more mesmerizing. Drive up Northport Road for some winding fall views, all the way up the peninsula. Make sure you spend some time at Peninsula State Park in Fish Creek — on a warm day, renting bikes is ideal. Heading east towards the Lake Michigan side, you'll see some wonderful beach views and one of the impressive Great Lakes, which will probably make you feel like you're standing at the ocean instead of the edge of Wisconsin. These are just some ideas, but there's not a bad view in sight when you're traveling up through Door County.
Visit Washington Island
With ferry rides leaving every hour on the hour (from 8:00 a.m. to 6:00 p.m.) from right here in Ellison Bay, you can traverse up to the beautiful Washington Island. Check out the hidden Stavkirke, an historic replica of a Scandinavian church, as well as Schoolhouse Beach, a pebble beach with crystalline water that's sure to bring a sense of serenity to everyone who visits.
You'll need to drive around on Washington Island, but it's not a problem — cars can be driven onto and transported across the water!
See the Pumpkin Patch Festival
Just down the road from our Door County pottery studio in Egg Harbor is the annual Pumpkin Patch Festival, held this year on October 5th and 6th. With live music, food and drink tents, carnival rides, and games for every kid to enjoy, it's guaranteed to be fall fun for the whole family. It's a pretty busy weekend, so it's recommended to get there earlier. View the schedule of events here.
In addition to the Pumpkin Patch Festival, there are tons of other fun fall festivals to check out in Door County each fall. The Apple Festival in Sister Bay, the Townline Art Fair in Ephraim, the Autumn Lighthouse Festival featured at the Maritime Museum — the list goes on and on!
Our next blog will cover even more incredible fall activities for you to enjoy. Door County is a magical place to visit, and you can make your trip even more special by stopping by Ellison Bay Pottery Studios. With demonstrations and ideal Door County pottery gifts that everyone will love, this is one stop you don't want to miss on your trip. We look forward to seeing you, but if you can't make it this time around, shop our
collections
online!
Continue reading