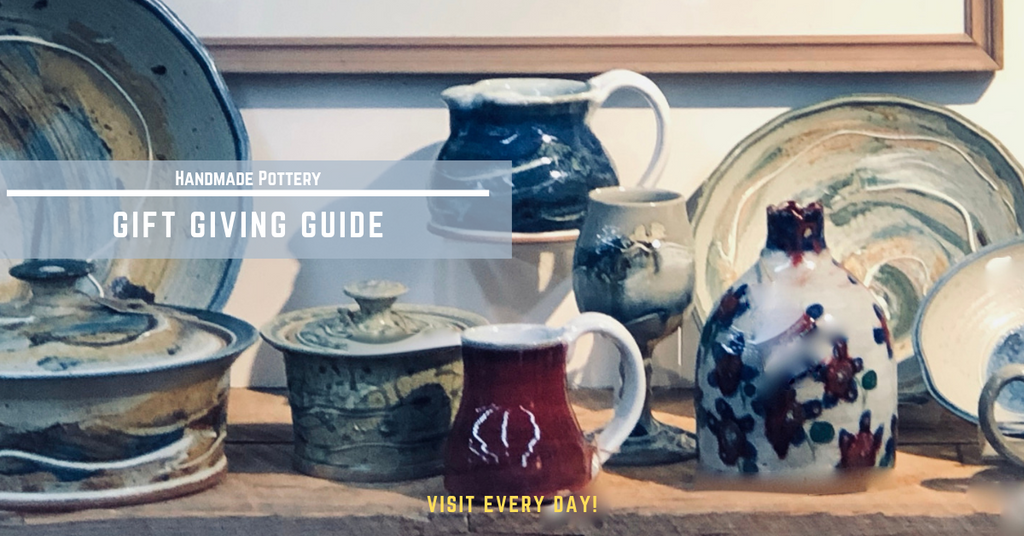 It might not seem like it, but the holidays are going to be here faster than you think. It's a great idea to start thinking about what you're going to get for your loved one, and our Door County pottery studio can think of no better gift to give than the gift of handmade pottery!
Unique and individual, the pieces from Ellison Bay Pottery Studios make for a perfect present. Learn more about the types of pottery we feature, and place your order or visit our Door County pottery studio today!
We all know that person who simply loves to cook. It's a cathartic experience for them, they love trying new recipes, and making the same old comfort foods time and again. A handmade baking dish is the perfect gift for this exact person, and they will appreciate how original this gesture is. Not to mention, this form of artisan pottery is not only gorgeous, it's functional! All of our pottery is oven, microwave, and dishwasher safe!
When you know someone moving into a new house or starting a new chapter in their life (such as getting married), they're likely in need of some basic household items. But the thing is, anyone can get regular old bowls at Target or another department store. The bowls that you order from our Door County pottery studio are ones that are built to stand the tests of time, and are such an individual and personal gift. These will be the bowls that your loved one(s) think of fondly, with plenty of nostalgia, and you can order them with ease from our online store.
We all know that person who loves the quirky and eclectic parts of life, and for them, a goblet would be a perfect gift. Having something to sip on during "Game of Thrones" becomes infinitely more enjoyable when consumed out of an incredible piece of pottery. It's an unexpected, but greatly appreciated gift — goblets are also great for religious or other ceremonies as well!
Practically everyone can appreciate the beauty of a handmade mug. From Ellison Bay Pottery Studios, you can expect gorgeous mugs in multiple shapes and designs, such as small and travel sizes. For the tea lover or the coffee fanatic, this is a gift that's sure to spruce up every morning.
As we say frequently at our studio, "Life without art is simply not a life worth living." Our artisan pottery prides itself on being functional, but sometimes you just need the function to be a beautiful and thought-provoking one. Our pottery vases, urns, and more are amazing gifts for the artsy person in your life, or the friend or family member who's decorating a new space.
The holidays might be coming up, but truly, there's never a bad time to order handmade pottery from Ellison Bay Pottery Studios! We put attention, care, and detail into every one of our handmade pieces, and we're positive that you and your loved one will be thrilled with your purchase. Place your order today — the person you're giving a gift to is about to be in for a wonderful surprise!
Continue reading