LIVE Online Demonstrations Resume Wednesday Nov. 3, 2021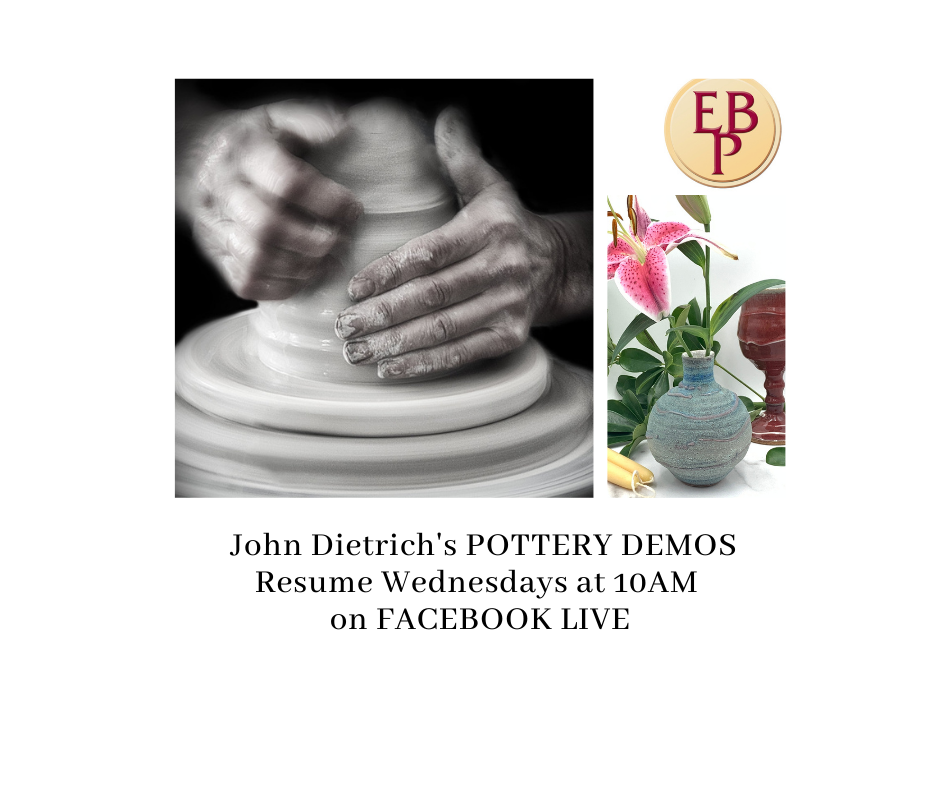 In December 2020 we started our Facebook LIVE pottery demonstrations and  NOW it's time for those Wednesday mornings to begin again.
Demonstrations are performance art.  I learned that quickly.  John loves to share information and supports all potters, regardless their proficiency, with encouraging words and even a glaze recipe or two.
Back to John's demonstrations: Each day is a day in the life of a Studio Potter, which he proudly represents.  That means that sometimes we can predict or plan for our Wednesday mornings and sometimes we can't  The is an ebb and flow to our pottery/studio lives.  This week we may be glazing.  Whatever we do, we're so glad you're with us.
If you've got a question (about clay and pottery only :) let us know. 
https://fb.me/e/2gYjZxkTc