What I've Learned From Doing Facebook LIVE For Three Months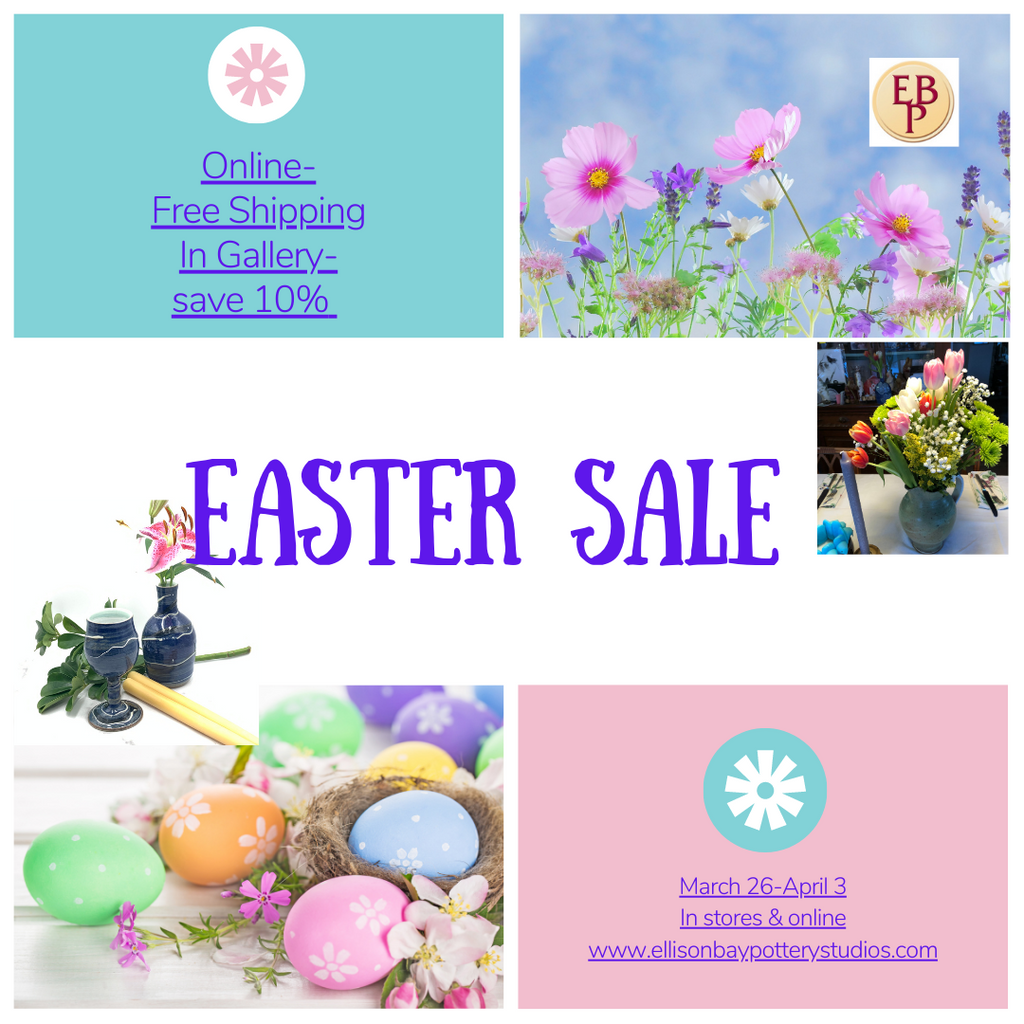 Thanks for opening this email newsletter --
John and I started doing Facebook LIVE pottery demos in December, just before Christmas, as a way to reach out to our friends/customers.  We're familiar with the many questions people have asked over the years (this is our 47the year!) and we wanted to address our pottery practice, share the ups and downs of being a studio potter like John, and get back to interacting online like we do here in our gallery.  We do miss having people in our gallery.
We've had fun, actually.  Both if us were nervous and awkward at first.  John slid into his demo mode easily after all.  He drew on the years and years of public demos and teaching pottery and finally both pit firing and raku. I'm lucky to be learning more on the video side and sometimes making rookie mistakes.  It's been fun.
As I mentioned, this is our 47th year here as Ellison Bay Pottery.  John really started something beautiful.  His drive to master all aspects of the process of making pottery made all this: the barn, the orchard, the studio/gallery, teaching pottery and our home possible.
I'll be posting more EBP and John Dietrich stories.  I'm guessing that some of you may have a story or two from your visits here. I'd love to read and share them. 
 
Bye for now---------
Diane and the sleeping Cleo and Bo and Odin. 

PS.- Our special Easter Flower Vase sale starts on Friday (3/26) and ends next Saturday (4/3).  I'll be posting the vases I love the most for the next week.

PPS.  Pottery Emergency??? Call or text 920-740-5859. 
Diane McNeil