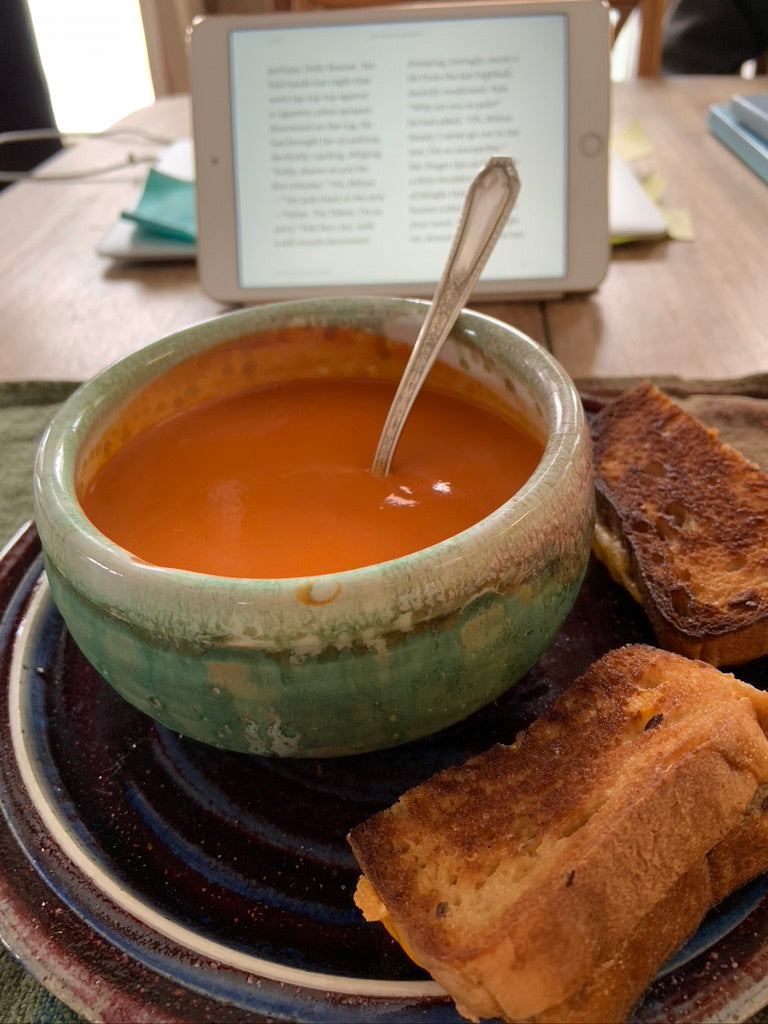 GOT SOUP?
It's not warming up enough to take soup off our dinner and lunch rotation.  We've found a few Gluten free websites which has really upped our cooking game.  Just like everyone else, we get caught in a food rut.  These two sites saved our minds during this pandemic. Best thing about these recipes is that they are so tasty that the whole family will enjoy them.  And the exotic ingredients are usually found in your grocery. Or Amazon-no joke.
The Dizzy Cook   Then there are the moments when the world is dizzy...but it's me instead! We both suffer from vestibular migraines and and this is better than meds! After all it tastes better.
Jump In--The Flavor is Great  Soy Free Mushroom Ramen I crave Ramen, the really god Ramen.  This is checks all the boxes for me.  I can also control the salt! I'm still getting used to that.
A reminder:  Our soup mugs are food safe. This includes dishwasher, microwave and oven safe.  There are rules to follow:  Avoid extremes in temperature.  Don't put hot pottery on a cold surface like stone, some tiles, marble..you get the picture. Soup from the refrigerator  and heated in a microwave isn't cold enough to hurt the mug unless you put it on a cold surface.  Any other questions or comments? You know what to do.
Diane McNeil