French Toast on Pottery Plates and Free Pottery Shipping February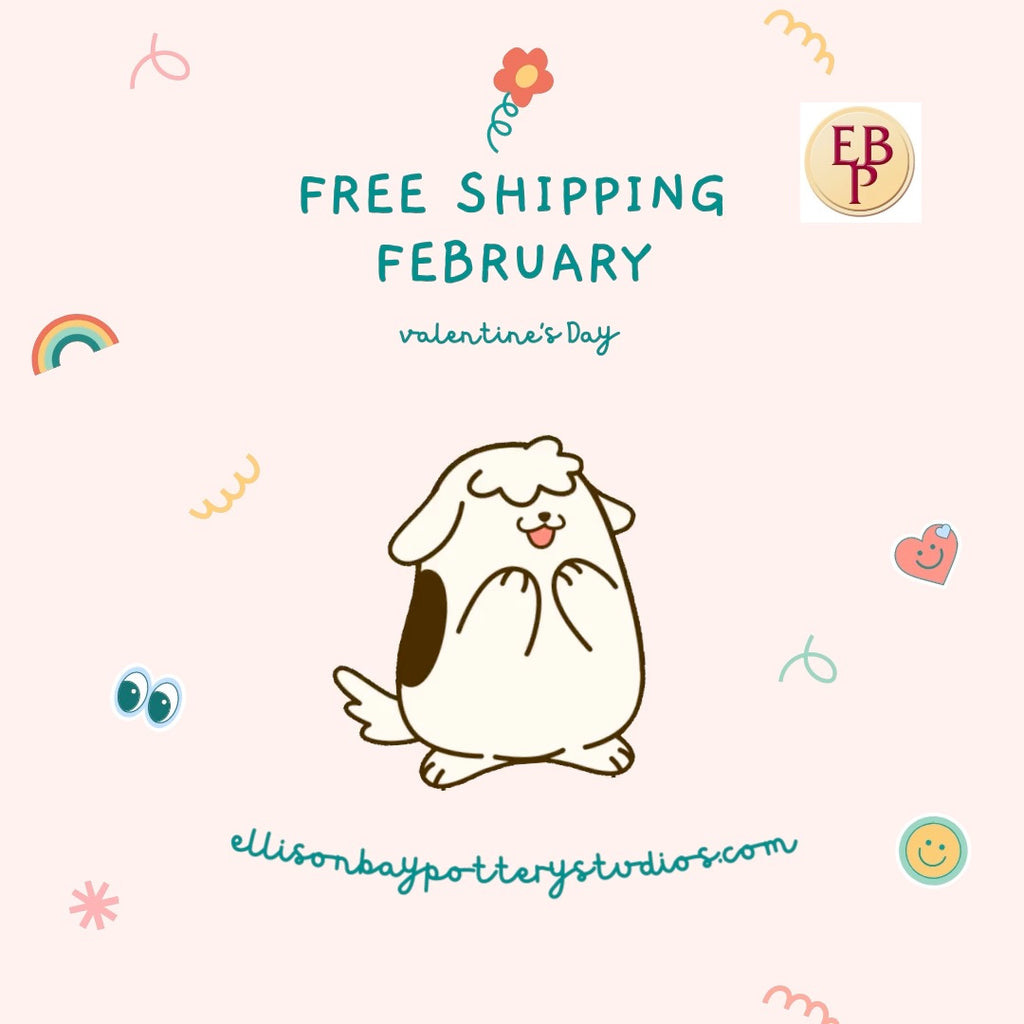 Using pottery everyday may seem extravagant to those who worry about our pottery being fragile or easily cracked.  And you spent way too much money on that pottery - pottery should be protected from the bumps of ordinary life.
Here's an example of how sturdy our beautiful, ART for Everyday Pottery is.  When I married John in 1998 we merged our families- my four children (8-16),   
1 dog and 2 cats PLUS John's 4 cats and 2 dogs. We moved right before the season began and boy was there an adjustment period!
Dish washing was a big adjustment.  Each dish in John's home were made by John so each dish was washed individually.  On the farm (yes, I moved from a daily farm to a fruit barn!) we stacked dirty plates in the sink and filled it up with hot water and detergent.  No way could we do that anymore here in Ellison Bay.  In reality, it took the same amount of time, but for some reason this was one of those hills a couple of my children chose to die on. (metaphor). This is when I learned first hand how resilient John's plates, bowls, cups, mugs and pitchers were.  They were made and meant for daily use by real people and children.
Those brilliant kids broke all the rules and still couldn't chip or break those plates etc often enough to be banned from washing the dishes.  And seeing John's wince when they did cause a minor flaw helped them learn too!
Of course you have to be careful with any dinnerware. They will break if you drop them. But a simple shift in thinking about using and cleaning pottery dinnerware gives us an opportunity to enjoy each mug or pitcher or plate.  For me it's almost meditative, as long as I don't let my mind wander over to my 'to do' list. 
John welcomes dinnerware orders any time, but especially in the off season.  Few Interruptions (show storms and wood splitting) to interrupt wheel time.
Diane McNeil