Olde Ellison Bay Days Call for Artists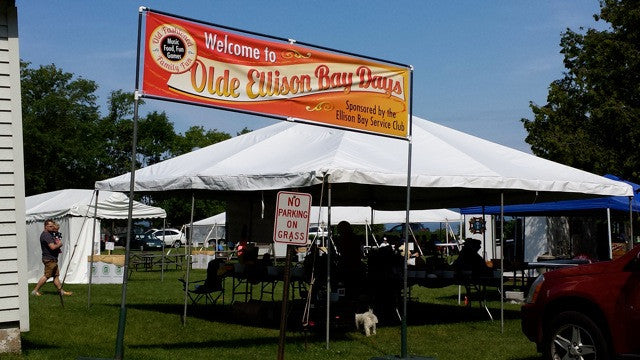 We're looking for fine art and fine craft for our small art fair in June (25, 26).
This year Ellison Bay celebrates it's 150th anniversary and our 50th Olde Ellison Bay Days festival  We've got so much planned and we'll be revealing the details as time goes on.
There's also a food event called Uncorked Summer at the Wickman House restaurant in Ellison Bay. And the Liberty Grove Historical Society (Liberty Grove is actually the township name. Ellison Bay is a hamlet in the township.)has a fish boil fund raiser planned for the 23rd.
For more information please call 920-854-5049 or email us at ellisonbaypottery@gmail.com.
Invitation and Application is here as a PDF.
Diane McNeil