GALLERY Update for 2023 and 'PERSONAL COLLECTION EVENT' INVITATION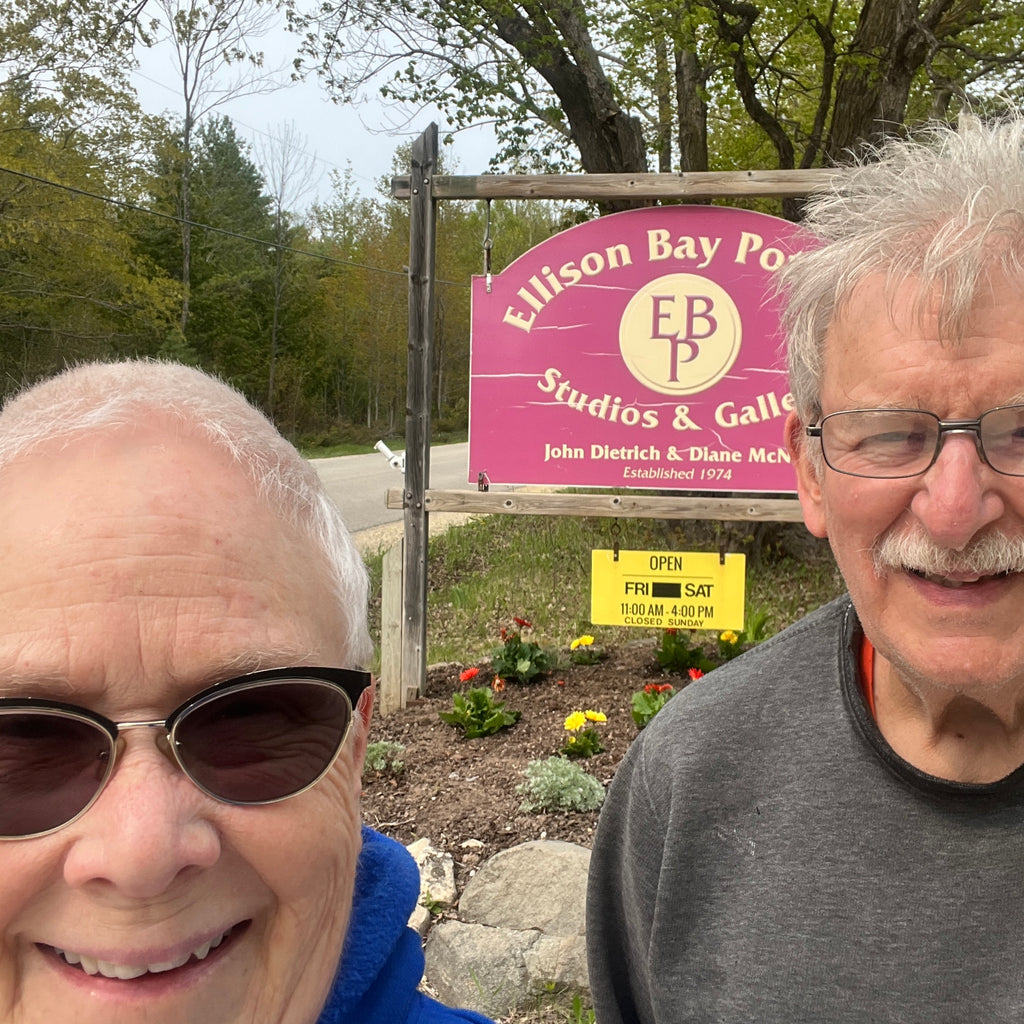 Welcome to our 49th year here at Ellison Bay Pottery, Door County, WI Planting the flowers at our sign is a clue-we're open, finally!
One thing we are very very excited to share with you is John's
'PERSONAL COLLECTION EVENT'.
  We have discovered a collection of John's early pottery, beginning in 1966 when he was at Lawrence University in Appleton WI. all the way through his one year in a Masters program at UW-Oshkosh, WI studying with Paul Donahuser.  John had a great experience there and finally his 6 years as Master Potter Abe Cohn, Pottters Wheel (Fish Creek, WI and Milwaukee, WI).  When John finally moved to Ellison Bay and opened Ellison Bay Pottery, he had already been sending his best and seminal work to his parents, artists Margaret and Thomas Dietrich.  And that's how we ended up with some amazing and interesting pieces.  If it had been up to John to save them, well....he had a mortgage, and that came first.  So thanks to John for gifting these pots to his parents.
And now, since we're de-cluttering, you are
invited
to shop online or in the gallery to acquire one of his pieces with either early glazes, discontinued glazes, different shapes and surprises. There are stories and context with each one, and we're happy to include a narrative with your choice.